Oxford Innovation Space Centres Collaborate to Raise Funds for Charity Mind
May 31st 2023
In the spirit of Mental Health Awareness Week 2023, the Oxfordshire cluster of Oxford Innovation Space centres joined forces to organise a highly successful "wellness" raffle. With the goal of raising funds for the renowned charity organisation Mind, the centres came together and donated some amazing prizes to create an engaging raffle. The collective effort and generosity of the communities involved, led to an outstanding fundraising total of £512 across seven Oxford Innovation Space centres.
We are thrilled to announce the deserving winner of the raffle, Ian Quirk from Active Needle Technology Ltd., a valued member of the Culham Innovation Centre community.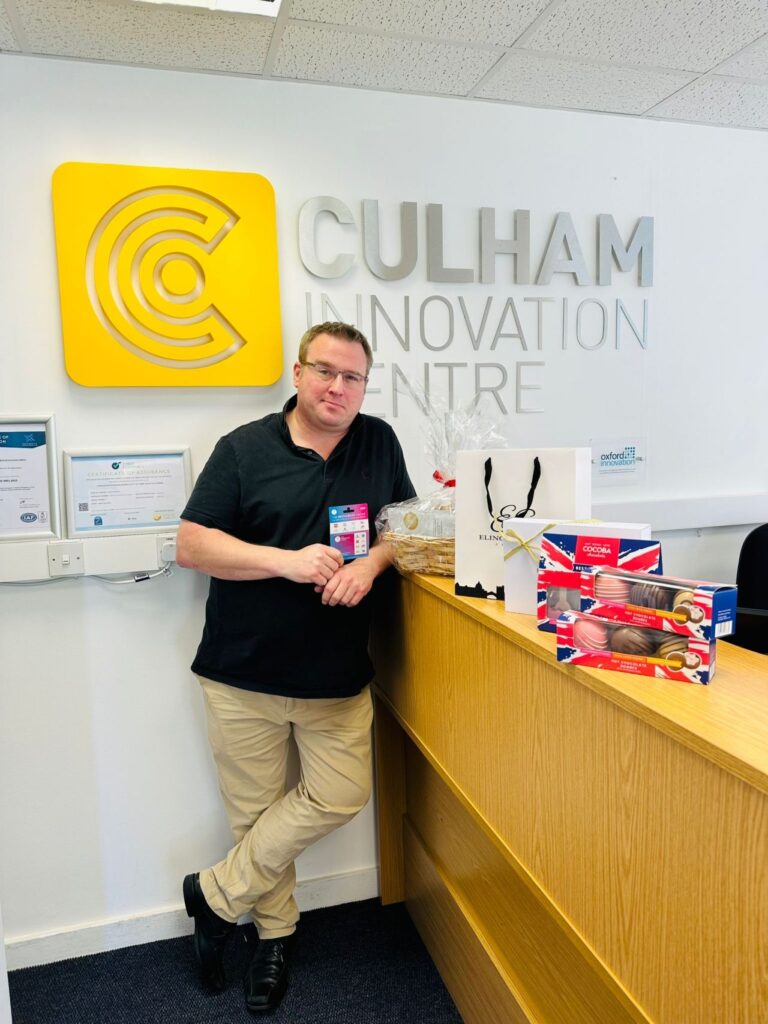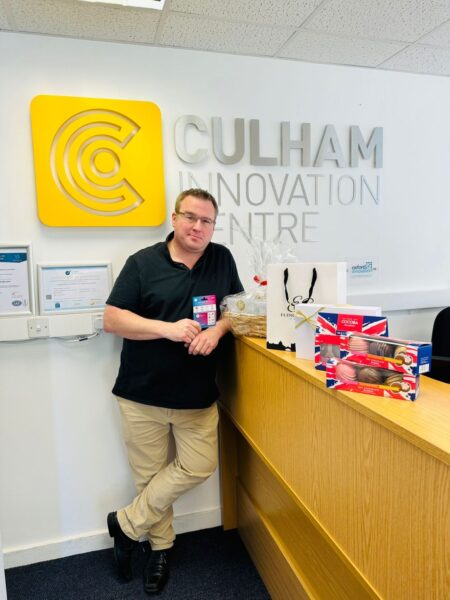 The seven Oxford Innovation Space centres, including Witney Business and Innovation Centre, Culham Innovation Centre, Heyford Park Innovation Centre, Harwell Innovation Centre, Wood Centre For Innovation, Oxford Centre for Innovation, and Grassroots Workspace, recognised the importance of mental health and wellness. In an effort to promote awareness, they decided to collaborate and organise a fundraising event during Mental Health Awareness Week.
The wellness raffle gained significant traction within the Oxford Innovation Space communities. Members were enthusiastic about supporting the cause, as they recognised the importance of mental health and the valuable work carried out by Mind. The raffle provided an opportunity for individuals to contribute to the cause while also potentially winning fantastic prizes. The excitement and engagement surrounding the event were palpable, as participants eagerly purchased tickets, spreading the word and raising awareness through their networks.
Ultimately, the collective efforts of the Oxford Innovation Space centres resulted in a substantial fundraising total of £512 for Mind. This contribution will go a long way in supporting the charity's mission to provide mental health support and resources to those in need. By coming together, the communities within the Oxfordshire cluster demonstrated the power of collaboration and the impact that small acts of kindness can have on society.
To all those who participated in the wellness raffle and generously donated to this worthy cause, we extend our deepest gratitude. Your contributions have made a meaningful difference in the lives of individuals facing mental health challenges. By supporting initiatives like this, we continue to foster a community that prioritises the well-being and support of its members.
More Blog Articles
May 31st 2023
Oxford Innovation Space delighted to be managing its first London based innovation centre
With over 35 years' experience, Oxford Innovation Space has been appointed to manage FBC Clerkenwell in the London borough of Islington. FBC Clerkenwell is an established family-run, flexible workspace that has been dedicated to supporting small businesses for the last 40 years, including Zego, Patch Plants, Karma Drinks, Deliveroo and […]
April 3rd 2023
Easter Egg Collection
The Witney Business and Innovation Centre's community recently collected around 100 Easter eggs to donate to the Witney and West Oxfordshire Food Bank, which is part of a nationwide network of foodbanks supported by The Trussell Trust. This generous donation will provide families in need with the chance to celebrate […]
April 3rd 2023
The Arc – New Development
'The Arc', Set to be the British version of Silicon Valley, sees the new development connecting Oxford and Cambridge. Attracting international investment to the area, the government has allocated £2.5 million to a new regional partnership, while Jeremy Hunt has reaffirmed the commitment to complete the £5 billion project to […]