The Arc – New Development
April 3rd 2023
'The Arc', Set to be the British version of Silicon Valley, sees the new development connecting Oxford and Cambridge. Attracting international investment to the area, the government has allocated £2.5 million to a new regional partnership, while Jeremy Hunt has reaffirmed the commitment to complete the £5 billion project to reopen the former 'Varsity railway' between Oxford and Cambridge. The increasing demand for space from science-based businesses has been driving the already promising prospects for new commercial construction contracts across the Arc region.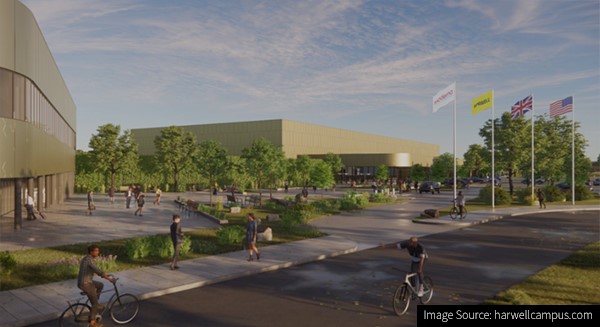 The Arc will cover a vast area spanning five counties – Oxfordshire, Beds, Bucks, Northants, and Cambridge. The development will be supporting over two million jobs an is considered one of the fastest-growing regional economies in the UK, valued at approximately £110 billion.
The new £150 million Moderna Innovation & Technology Centre, a research and manufacturing facility, is one of the flagship projects. It will be located at the Harwell Science and Innovation Campus near Oxford. Scott Brownrigg has been appointed as the architect for the scheme, which is currently in the pre-tender phase. The project is expected to begin later this year and continue for 24 months.
More Blog Articles
May 31st 2023
Oxford Innovation Space Centres Collaborate to Raise Funds for Charity Mind
In the spirit of Mental Health Awareness Week 2023, the Oxfordshire cluster of Oxford Innovation Space centres joined forces to organise a highly successful "wellness" raffle. With the goal of raising funds for the renowned charity organisation Mind, the centres came together and donated some amazing prizes to create an […]
May 31st 2023
Oxford Innovation Space delighted to be managing its first London based innovation centre
With over 35 years' experience, Oxford Innovation Space has been appointed to manage FBC Clerkenwell in the London borough of Islington. FBC Clerkenwell is an established family-run, flexible workspace that has been dedicated to supporting small businesses for the last 40 years, including Zego, Patch Plants, Karma Drinks, Deliveroo and […]
April 3rd 2023
Easter Egg Collection
The Witney Business and Innovation Centre's community recently collected around 100 Easter eggs to donate to the Witney and West Oxfordshire Food Bank, which is part of a nationwide network of foodbanks supported by The Trussell Trust. This generous donation will provide families in need with the chance to celebrate […]