Mental Health First Aid – 2 day course
Event Navigation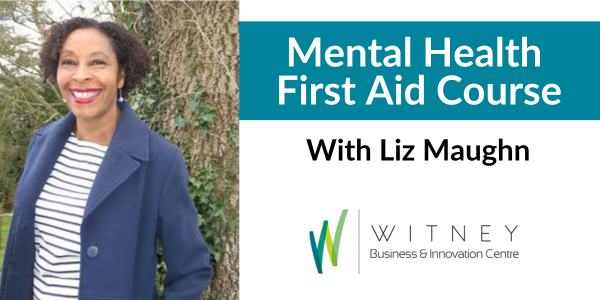 We are delighted to welcome back mental health trainer Liz Maughn for a two day mental health first aid course.
MHFA is the mental health equivalent of physical first aid training.
The course is ideal for those who would like to:
– Gain the knowledge and skills to spot signs of people experiencing poor mental health
– Be confident starting a conversation and signposting a person to appropriate support
– MHFA Instructors are trained by MHFA England to deliver this internationally recognised course. Instructors are subject to ongoing quality assurance, using robust assessment and – evaluation measures.
– The course is very interactive with lots of activities and discussion, and is aimed at delivering very practical skills.
– Benefits of our Mental Health First Aid course
– Gives you increased confidence to have a supportive conversation about mental health
– Reduces stigma around mental health
– Promotes equity and understanding around mental health from different perspectives
– Helps to build supportive communities and promotes open conversations about mental health
– Encourages self-care, giving you the tools to look after your own and others' mental health
– Promotes early intervention, which can prevent mental health from deteriorating
– Provides ongoing support for Mental Health First Aiders (MHFAiders®) for 3 years via the MHFAider Supporter App®
​
We believe that mental health is just as important as physical health, and we are committed to supporting our community members in their mental health journeys. Please make reception aware if you are interested in joining this course.