Mental health and menopause in the workplace stall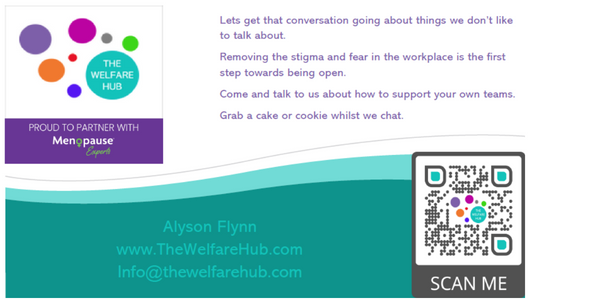 Host: Alyson Flynn is an ex community member of the Witney Business and Innovation Centre, she has now branched off to learn about topics such as mental health and menopause and is also a mental health first aider.
Stop in reception and chat to us about all things:
– Mental health in the workplace
– Menopause in the workplace
Let's remove the stigma and fear in the workspace so we can take a step towards being open.
Come and talk to us about how we can support your own teams.