Investor Pitching Fast Track
January 16

-

January 17

Free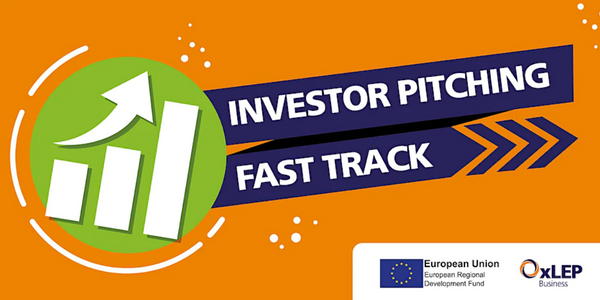 Equity investment can be an excellent way to fund growth and investors can bring more than capital to the table, many bring a wealth of expertise, experience, and contacts that serve to further expedite growth objectives. But how do you reach investors and how do you optimally prepare in order to 'stand out' from the hundreds and thousands of approaches they receive.
Following OxLEP's hugely successful 'Pitch to the Panel' events, we are running yet another 2-day Investor Pitching Fast Track workshop, specifically designed to take you from zero to comprehensive pitch deck able to withstand investor scrutiny. Workshop modules have been specifically designed to share best practice and cover the essential elements of a pitch deck, whilst guest speakers have been chosen to highlight what investors look for, and the Harwell Campus location provides the ability to collaborate closely with and learn from your peers in small groups throughout.
Day one of the two-day event follows an intensive agenda of core learning, peer discussion, guest presentations, and hands on support from specialists. Day two allows for additional pitch deck building and preparation before 'pitching practice' begins. Each delegate will have the opportunity to pitch their proposition for 10 minutes with 5 minutes Q&A and invaluable feedback from their peers.
What better way to prepare for your investment journey than being surrounded by specialists able to inform your pitch content and trusted peers helping you finetune your delivery?