Witney Business and Innovation Centre Set for Exciting Revamp
August 9th 2023
We're thrilled to share some significant news about the Witney Business and Innovation Centre. Our asset managers, Canmoor, who oversee the Windrush Estate, are making some major improvements to create a better environment for businesses to grow and flourish within our centre.
The refurbishment works have started in one of our largest office spaces, spanning over an impressive 3000 square feet and featuring dedicated kitchen facilities. This project started three weeks ago, the refurbishment has already demonstrated its potential with a comprehensive face lift, including fresh coats of paint, state-of-the-art LED lighting installations, revamped windowsills, and an overall aesthetic renewal. This ongoing transformation is anticipated to continue for additional six weeks.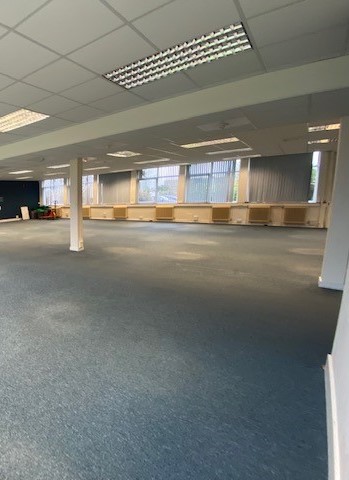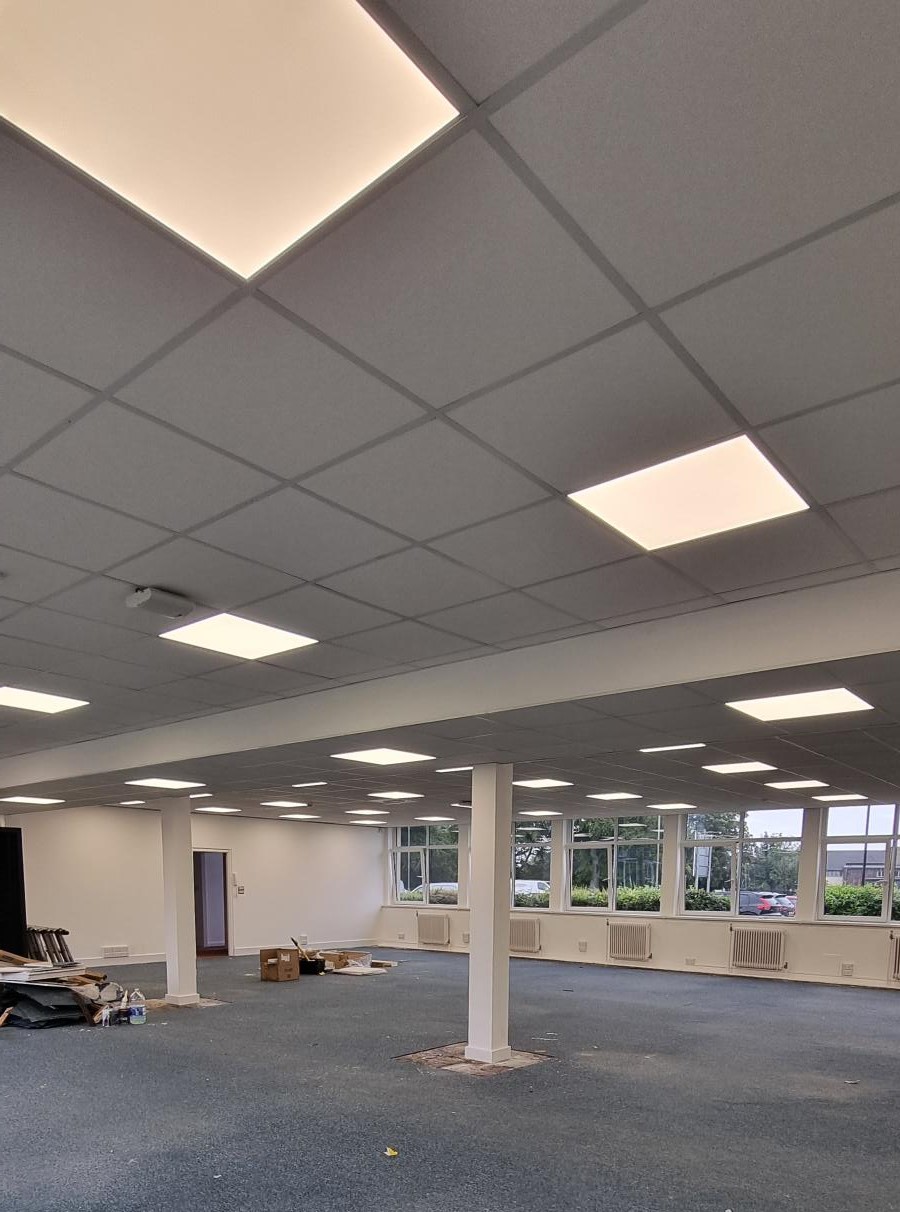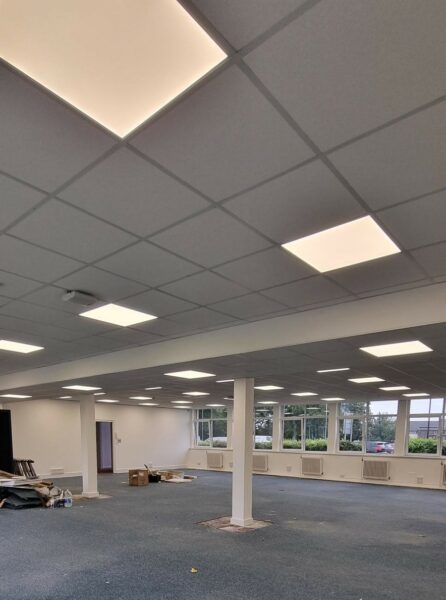 The refurbishment initiative is also being extended to the centre's prominent open staircase, a hub of interaction where ideas are exchanged and morning greetings are shared. The once-green wall will be replaced with an enhanced "wooden wall," symbolising the transition towards a more modern aesthetic.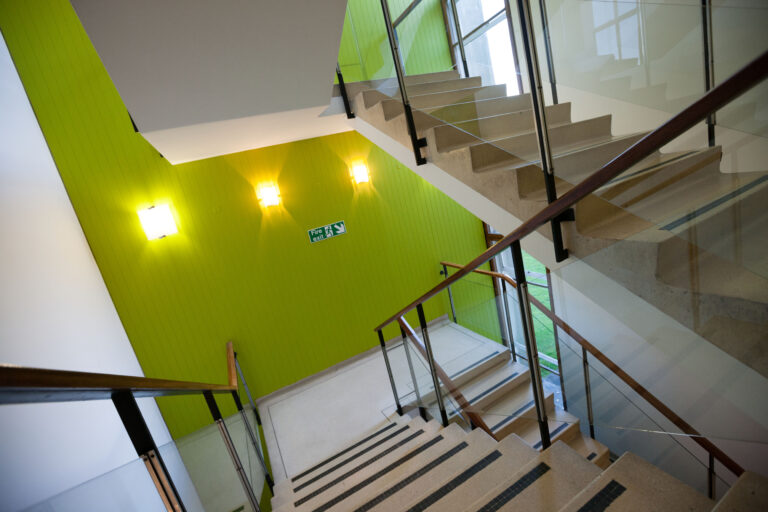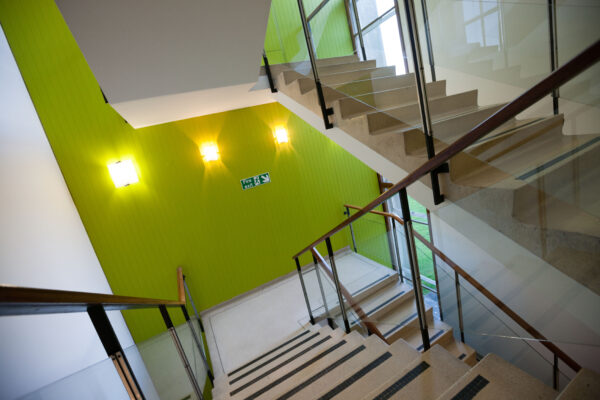 In the imminent weeks, the focus will then shift towards the centre's reception. The envisioned redesign encompasses a bespoke wooden slatted desk, elegantly complemented by wooden slats on the reception wall. With the integration of fresh carpeting and a rejuvenating coat of paint, this new atmosphere will create a harmonious balance between natural elements and modern sophistication. This renewed reception area aims to enhance the overall experience of our visitors and customers as they step into our centre.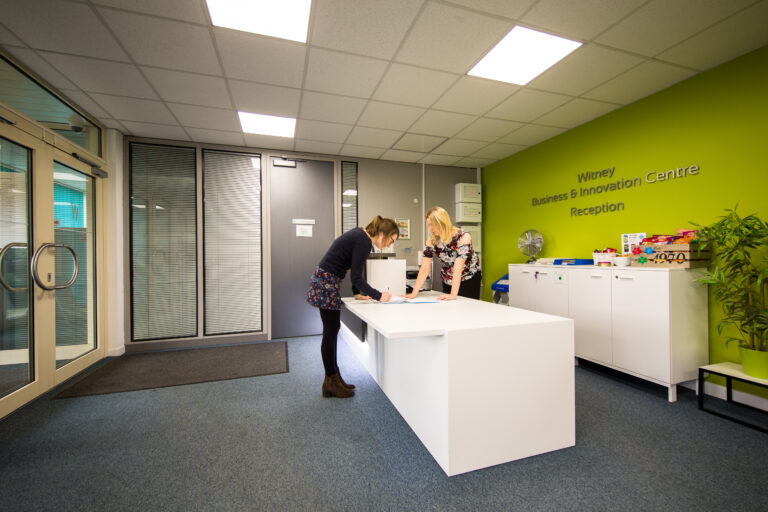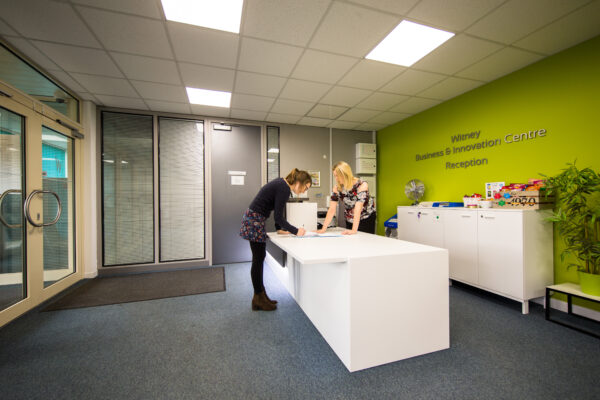 Canmoor, serving as the asset managers of the Windrush Park Estate, is at the helm of this refurbishment programme. Their proven track record includes recent contributions to the Windrush Park development, a sprawling project featuring 36 units across 28 acres. This initiative aligns seamlessly with the UK's Growth Corridor strategy and the national commitment to job creation and economic advancement.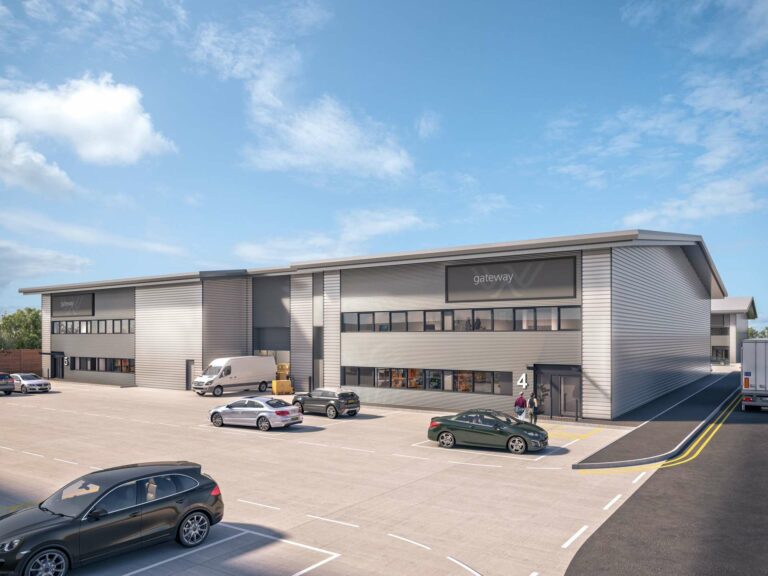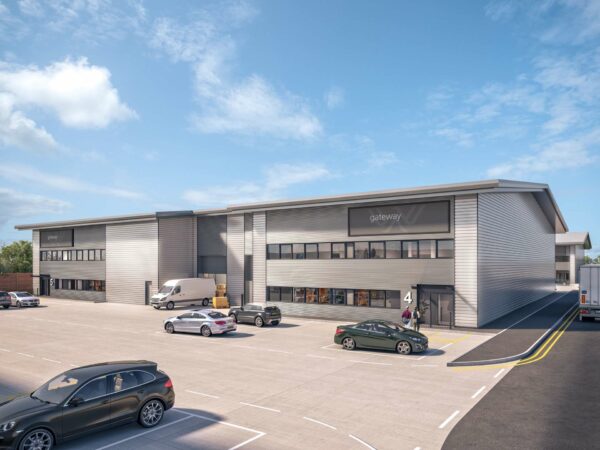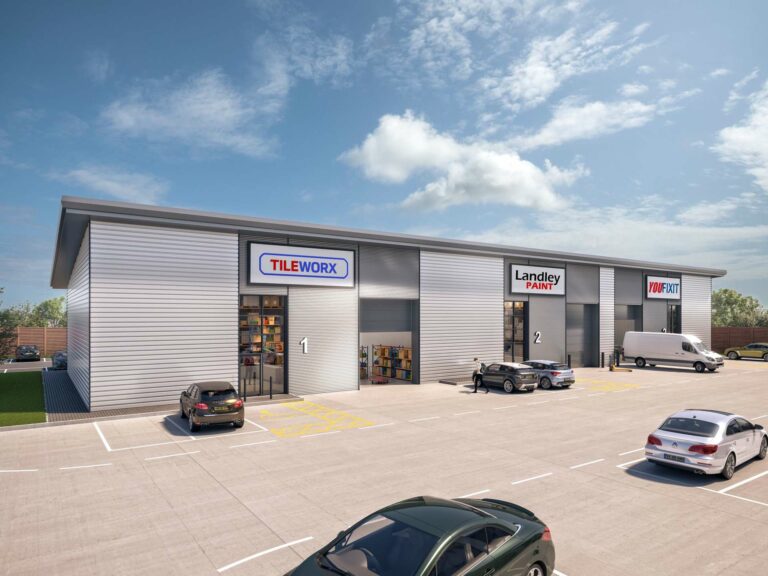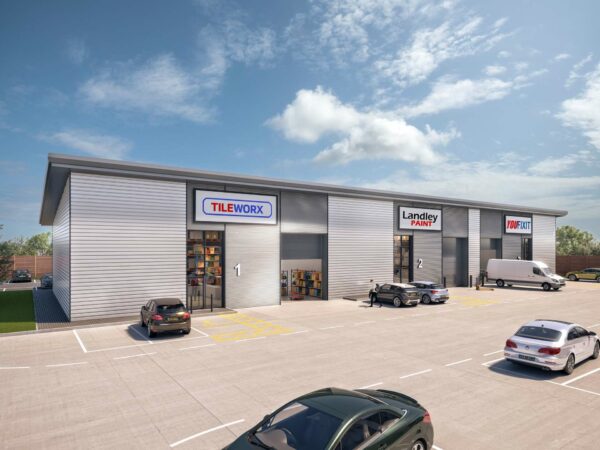 The Witney Business and Innovation Centre boasts 61 office spaces from 94sqft all the way up to 3,000sqft. We have a diverse blend of nearly 40 businesses such as healthcare, law, gaming, and aerospace. These companies form a hub for networking and collaboration, embodying the core spirit of innovation.
Oxford Innovation Space have been managing the centre for over 10-years now and have dedicated itself to empowering and supporting small and medium-sized businesses, facilitating their growth and eventual graduation from the centre.
Exciting changes are on the horizon, as the upcoming renovations bring in a new era for the Witney Business and Innovation Centre and we look forward to welcoming new customers into our centre and supporting our current members with their future business plans.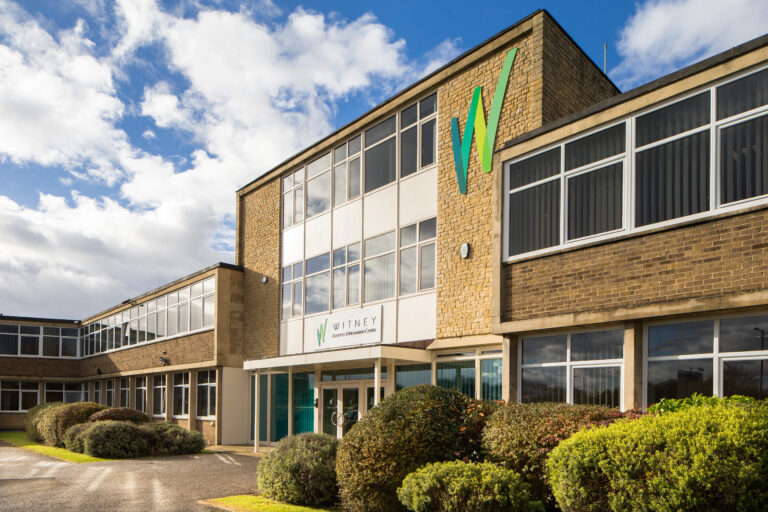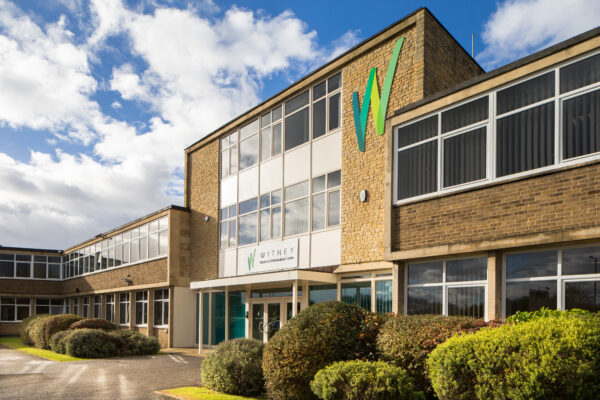 More
March 3rd 2023
Oxfordshire Business Awards 2023
For 27 years, the Oxfordshire Business Awards (OXBA) has been recognising, rewarding and promoting the excellence of Oxfordshire-based companies. Organised and supported by 14 of the county's leading organisations, the OXBA are firmly established as a benchmark for excellence in today's competitive business environment. To join the Oxfordshire Business Awards […]
January 26th 2023
Oxford Innovation EIS Growth Fund 3
Oxford Innovation EIS Growth Fund 3 Open for Investment An opportunity to invest in the next generation of innovative, high-growth UK science and technology companies, underpinned by the extensive experience of Oxford Innovation's Network and with the potential to achieve significant tax-free capital gains.     Raising up to £5,000,000 […]
December 22nd 2022
Celebrating 10 years of Witney BIC
In December 2012 Witney Business & Innovation Centre opened its doors to provide flexible and supportive space for companies to work, grow and thrive. To mark the anniversary we held a celebratory evening, including speeches from customers, wine-tasting courtesy of Private Cellar who have an office at the Centre,  and […]